MedPharm Ltd is pleased to announce that Eugene Ciolfi has joined as its President and Chief Executive Officer. In conjunction with his hiring, he has also been appointed to MedPharm's Board of Directors.
Gene joins MedPharm with over 25 years of experience in the development and manufacturing of pharmaceutical drug products in semi-solid, liquid and other, alternative dosage forms. His previous experience includes having served in a variety of manufacturing, commercial operations and general management positions at DPT Laboratories. Most recently, for the past two years, Gene served as Site Head of Torrent Pharma's FDA/DEA Class II-V approved non-sterile liquid and semi-solid development and manufacturing operation.
Gene is charged with driving MedPharm's growth further downstream into commercial manfacturing and opening up additional markets based on the company's unique performance modelling, formulation development and manufacturing expertise.
Dr. Andy Muddle, Co-founder of MedPharm who has served as its CEO for the past 19 years, will remain with the Company in an ambassadorial role. He has been actively involved in many of the decisions that have been fundamental to MedPharm's success. Dr. Muddle will continue to provide support to the commercial team and remain focused on strategy and commercial development, in addition to continuining to serve on the Company's Board of Directors.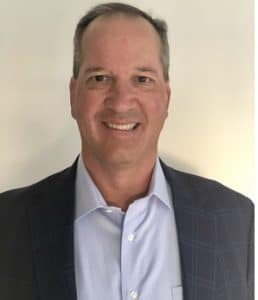 Professor Marc Brown, Co-founder and Chief Scientific Officer commented, "MedPharm's unique position in the topical and transdermal formulation development arena, along with Gene's know-how and experience, makes for a winning combination. I would like to congratulate him as he steps into his new role, and we look forward to supporting him as he expands MedPharm's offering."
Ampersand General Partner and MedPharm Board Member David Parker added "Gene's decades of relevant industry experience and impressive track record make him ideally suited for the MedPharm CEO position. We are extremely pleased that he will be leading the Company as it moves to expand its manufacturing capabilities and deliver on its ambitious growth plans."
About MedPharm
MedPharm Ltd. is a leading, global provider of contract topical and transdermal product design and formulation development services. MedPharm are experts at reducing risk and accelerating development times for generic and proprietary pharmaceutical customers through the use of proprietary, industry-leading performance testing models. Well-established as a global leader in dermatology, nail, mucosal membrane, and transdermal product development, MedPharm also offers innovative solutions for ophthalmic and airway preparations. These solutions are recognised for their scientific rigor by regulators and investors. MedPharm has fully established R&D centres in the US and UK and GMP clinical manufacturing at its global headquarters facility in Guildford, UK. For more information visit our website www.medpharm.com