GE Healthcare Life Sciences is increasing the annual production capacity of powdered cell culture media by tenfold in its facility in Pasching, Austria. The newly built manufacturing suite will help to strengthen product supply for biopharmaceutical companies in Europe.
GE is also doubling its powdered cell culture media manufacturing capacity in Logan, Utah in the United States and is expanding the site's stability services offering to support biopharma companies with stability data on their custom media formulations.
GE has three cell culture media production facilities globally: in Pasching, Austria, Tuas, Singapore that was opened in 2014 and in Logan, Utah, where GE also has custom media capabilities.
Cell culture media – a critical ingredient in biopharmaceutical production, supporting the growth of cells – is the fastest growing segment within the cell culture market valued at USD 1.4 billion in 2017 (1). The estimated growth rate is around 8 percent (2) for the next few years, which is mainly driven by the increasing demand for biopharmaceuticals, increasing investment in research and development and favorable governmental policies.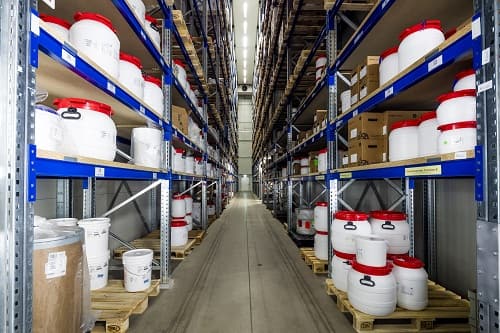 Cell culture media development and production are highly sophisticated, and different formulations enriched with amino acids, vitamins, fatty acids and lipids have been created to optimize the growth of a wide range of cell types.
GE's is also running a major manufacturing transformation project in Logan, Utah using GE's Brilliant Manufacturing software suite that combines lean and advanced manufacturing with software analytics. For example, the new electronic batch record system is going to remove over seven million manual entries and substantially reduce the time required to conduct 100,000 internal batch record quality reviews annually.
The digital solutions will also provide greater transparency for biopharmaceutical companies, as they will be receiving real-time data on their cell culture media, increasing their understanding and control over their overall manufacturing processes.
"The biopharmaceutical industry is focusing even more on security of supply and consistent quality of the key technologies and materials used in their manufacturing processes. The capacity increase in Pasching helps us to meet the growing customer demand in Europe for powdered cell culture media, which is a continued trend in more mature biopharmaceutical markets due to their longer shelf-life and lower transportation and storage costs compared to liquid media. In Europe and in the US, the current uptake of powdered media is already between 60 and 70 percent," says Olivier Loeillot, General Manager, BioProcess, GE Healthcare Life Sciences.
GE's cell culture media production facilities in Singapore and Logan, Utah have been certified according to ISO 22301:2012, the international standard for business continuity management systems, which ensures that GE has a robust program in place to maintain business continuity, even under the most unforeseen and challenging conditions. The Pasching, Austria facility is scheduled to be certified in 2018.
(1) BCC research 2015 and 2017 GE cell culture media market estimate.
(2) BCC research 2015 and 2017 GE cell culture media market estimate.
About GE Healthcare
Harnessing data and analytics across hardware, software and biotech, GE Healthcare is the $18 billion healthcare business of GE . We are a leading provider of medical imaging equipment, imaging agents, and research tools and manufacturing technology for biomanufacturing and cell and gene therapy. And with a track record of more than 100 years in the industry and more than 50,000 employees across 100 countries, we are helping to transform healthcare by delivering better outcomes for providers and patients