Grifols , a leading global producer of plasma-derived medicines and a leader in the development of innovative diagnostic solutions, announced the expansion of its blood typing solutions portfolio in the U.S. with the addition of antisera reagents. The U.S. FDA recently granted licensing approval for Grifols to commercialize a range of antisera reagents designed for routine and complex immunohematology testing.
"Accelerating growth in the U.S. transfusion medicine market is a strategic objective for Grifols. The addition of these reagents to our blood typing solutions portfolio significantly broadens our product offering and delivers increased value to our customers," said Carsten Schroeder, President, Grifols Diagnostic Division.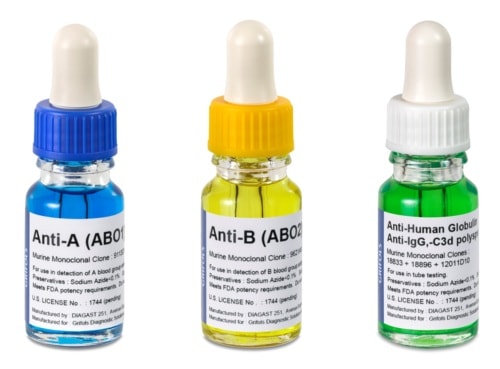 Manual techniques for blood typing and pretransfusion testing continue to be a large segment in the U.S. blood transfusion industry.
To meet the growing demand for innovative blood typing solutions, Grifols comprehensive portfolio now includes the following antisera reagents, most of which require no incubation time:
ABO & Rh monoclonal antisera – An anti-D that detects the DVI variant (IgM/IgG blend), in addition to two other products for Anti-D testing
Rare antisera – A wide range of high-quality monoclonal antisera for typing rare antigens
Anti-human globulin sera – a wide range of polyspecific and monospecific anti-globulins
Grifols has begun commercializing these antisera reagents in the U.S.